First lets get Unity ready.
Follow this ReadMe on GitHub and make sure you don't skip ANY steps. 
Make sure you RESTART your pc after you installed GIT!!!
Once you are done with all of this you can now watch some of the videos that Laumania created on how to create mods.
How to describe/name your firework effects
How to update your Mod on Mod.io
How to play Fireworks Mania as a Beta (experimental branch)
YouTube Video's by Laumania:
How to create a firework prefab from scratch
How to find Player.log %USERPROFILE%\AppData\LocalLow\Laumania ApS\Fireworks Mania
How to fix origin issues in your model
How to use fireworks texture from mod tools
How to export and import textured model from Blender to Unity
How to fix scaling issues in Blender and Unity
How to change thruster effect and behavior
How to change and tweak particle effects
How to add custom sounds to your mod
Custom Firework Sound Collection (don't forget to credit the right license holders in your describtion)
Learn Low Poly Modeling in Blender 2.9 / 2.8 / Imphenzia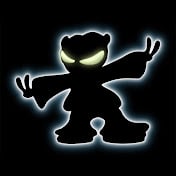 Free 3D Model Collection (don't forget to credit the right license holders in your describtion)
Fireworks Mania Modding for Dummies by KenDoStudios